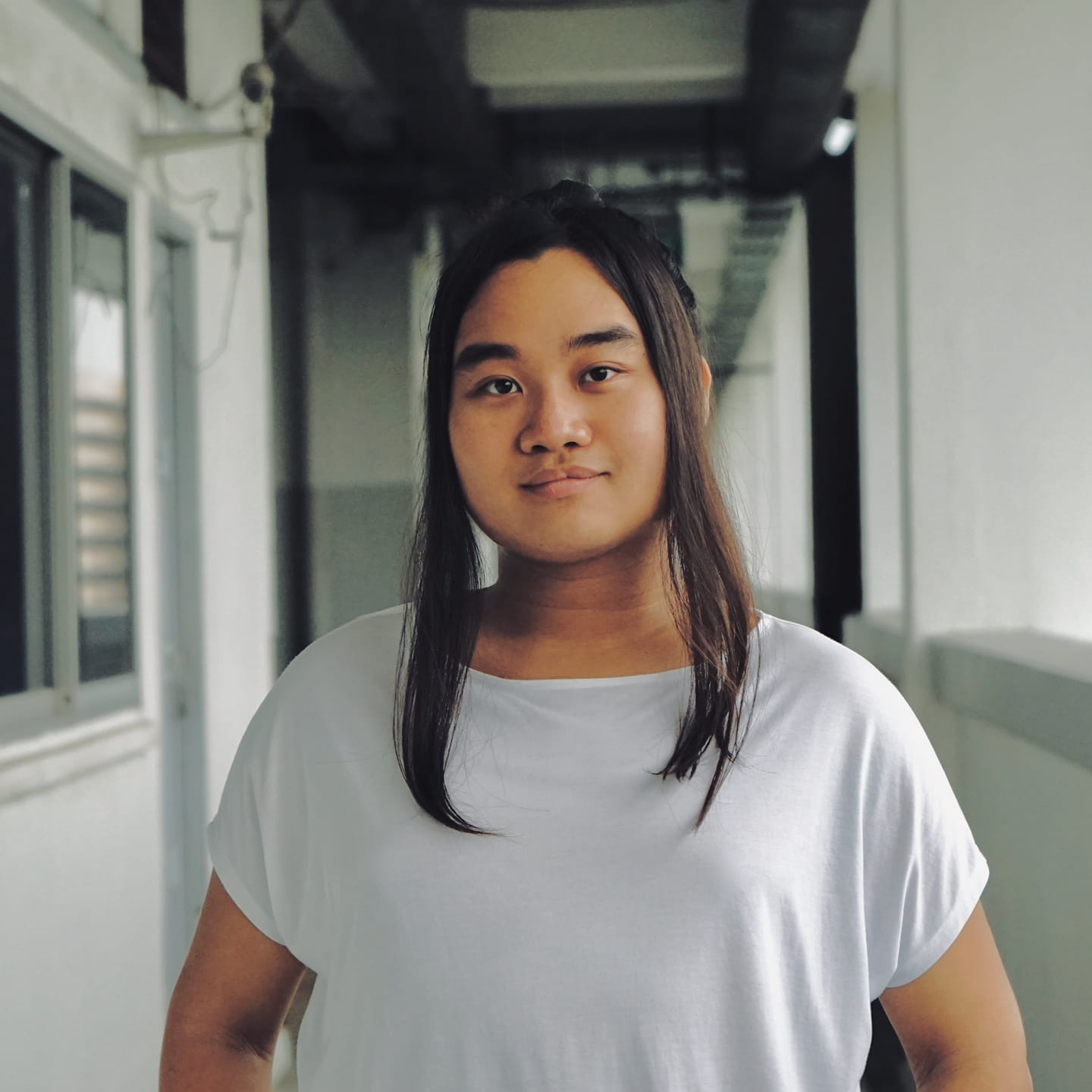 BRIEF BIO
Alfonse Chiu (He/They) is a writer, artist, curator, and researcher working at the intersection of text, space, and the moving image. Departing from investigations into the histories and contestations of both the built and natural environments in Southeast Asia, their practice focuses on networked readings of the economies of geopolitical and socio-economic imaginaries as mediated by cartography and other modalities of spatial representation. They currently head SINdie, an editorial platform exploring Southeast Asian film culture(s), where they work on editorial direction, research, and special projects. They are also the founder of the Centre for Urban Mythologies, a project-based research initiative interested in the (im)material tensions present within Asia, and co-founder of the Moving Picture Experiment Group, a curatorial and research collective exploring the polyvalency of the moving image medium in contemporary practices. They are the 2021 e-flux journal Fellow.
As an independent culture journalist and researcher, they have worked with the Department of Architecture at the National University of Singapore and the Singapore Heritage Society on projects concerning urban development and heritage conservation. Their texts have been published on platforms such as KINEMA (University of Waterloo), Cinematheque Quarterly (National Museum of Singapore), NANG, Hyperallergic, and commissioned by institutions such as The Substation and the Asian Film Archive. Recent curatorial projects include the ongoing Glossaries for Unwritten Knowledges, a collaborative interdisciplinary art project with Wendi Sia (GERIMIS Art Project) aiming to empower and re-center indigenous Malaysian narratives, supported by the Prince Claus Fund and Goethe-Institut, and ON/OFF/SCREEN, commissioned by the National Arts Council for Singapore Art Week 2021.
They are an alumnus of the Singapore International Film Festival's inaugural Youth Critic & Jury Programme in 2014; the Udine Far East Film Festival Campus programme for emerging film journalist, and the Singapore International Festival of Arts' inaugural performance criticism programme, Points of View: Critical Frames for Performance Writing and Making, both in 2018; the Institute of Contemporary Art, Miami (ICA Miami) Summer Intensive lead by Godofredo Enes Pereira, the PostSuperFutureAsia writing workshop convened by Jason Wee and Esther Lu, and Summa Technologiae: The Lem Seminar organised by e-flux, all in 2020.
Alfonse is currently Lab Manager of the Asian Cinema Research Lab.